Side Access Thumb Buttons
Create shortcuts in game and bind them to the side buttons for quick access to frequently used skills, abilities, or items!

Brilliant Dynamic LED Lighting
A transparent circuit design glows as the active LED's create a cascade of impressive colors, or go dark by switching the OFF button on the bottom side of the mouse.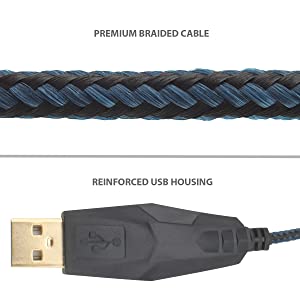 Heavy Duty Braided Cable
The GX-M1 Gaming Mouse is made with a rugged braided nylon cable that resists damaging bends and routing around your desk.