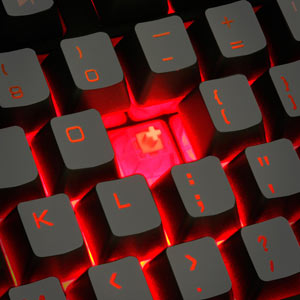 Hybrid Mechanical Switches
The ENHANCE GX-K2 features 104 hybrid mechanical switches that offer similar tactile feel as a mechanical keyboard. Suspended key design accentuates tactile feel and provides impressive LED backlighting. 

3 LED Backlight Colors
Change the backlight color of the GX-K2 with the press of a button. No messy software to download and mess with here. Switch between blue, red, purple, or no backlight with a single button.

Media Shortcuts
The ENHANCE GX-K2 has 12 media shortcut keys, including music playback, volume, email, and more. 12 multi-media shortcut keys for email, track playback, volume, and more!

Get on the Right Level
Swivel feet at the bottom of the keyboard can be retracted for a flat keyboard or extended for an angled gaming posture. The 65 inch braided nylon cable is durable and perfect for any gaming setup.