TeamSpeak Certified
These professionally graded headphones have been TeamSpeak Certified ensuring the omnidirectional microphone produces hyper-clear voice quality, eliminates lag and provides top of the line security.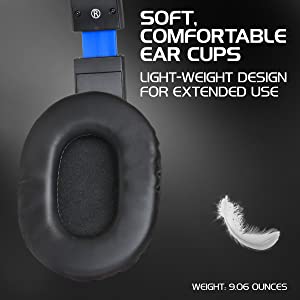 Extra-Soft Earcups
Comfort is key, that's why the GX-H5 was designed with plush noise-isolating earcups. Helps eliminate ear pain that occurs when headphones are used for a long period of time.
Padded Adjustable Headband
Extra-soft, durable headband padding keeps you comfortable for those long gaming sessions. Eliminate stress and pain on your head, neck and shoulders with a headset that conforms to your specifications.